You've probably done it or at least considered doing it; purchasing furniture from retail giants. At Workspace48, we think differently. We are out to revolutionize the way office furniture is bought and sold. We turn our nose up at lead times with the likes of 6+ weeks, and you probably do to.
Today, lead times are soaring to the likes of 12+ weeks – ouch. So, many turn to online retail giants such as Amazon, Wayfair, and Ikea for solutions. Truth be told, these companies neglect very important aspects of your furniture buying experience.
Here's why you should never buy furniture from retail giants:
Warranty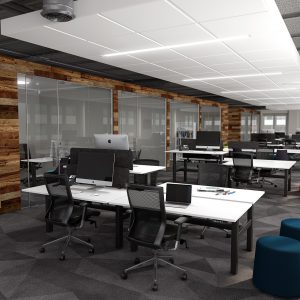 Warranty is important when making an investment in new furniture for your office. If you are investing in your talent, what better way to do so than by purchasing furniture that is very high quality and backed by a serious warranty.
You should never have to risk leaving your investment unprotected and have to purchase products more than once. We stand behind what we create and that is why we are able to offer a 10 year warranty on most of our products!
Power and Data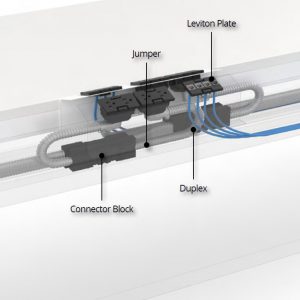 Today, we use electricity for so many things that it is important to consider this when purchasing furniture. You may need to plug in a phone charger, your laptop, or a desk lamp, and this can be nearly impossible in a pod of desks away from the wall in your office. Plugging in an extension cord is a very unsafe option as it is a tripping hazard and worse, provides no protection for your devices in the event of a power surge.
Our workstations come equipped with CSA approved power solutions incorporated into the desks so users can conveniently access outlets at or below the surface. We also provide cable management options to keep cables concealed and tidy. Our data plates include knockouts so your IT provider can connect data ports so users can access phone service or ethernet.
Service and Installation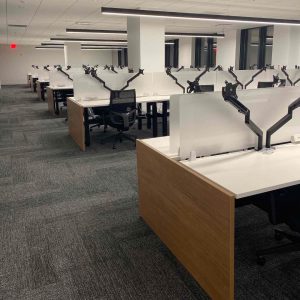 Installation and service can be difficult, frustrating and even potentially unsafe if you are unfamiliar with installing product. The last thing you should be stuck with is a product you purchased online that you can't install or contact anyone about resolving it. That is why we partner with elite furniture dealers and installation networks across North America to provide top quality installation and ongoing service.
So, if you're looking at completing an office project, contact someone who can guide you through the process. We're here to help and we've done it a time or two. Just check out our home page for the numbers of products we've delivered.
If you would like to speak to a representative, visit our FAQ page to find you local salesperson for your area. They will be able to direct you to a dealer near you who will provide pricing and further detail!
To get more out of your office, follow us on LinkedIn, Instagram, or Facebook!