Is your workspace organization perhaps a little…shoddy or not quite what you'd like it to be? We'll, here are a few tips 'n tricks to get you back on top of your space! Read on to see how you can step your workspace organization up a level!
Stow It
We all know how easy it is to get busy and very quickly our workspace becomes a stockpile of all the things we deal with daily. But all this clutter becomes a reminder of everything we need to do distracting us from our priorities. This is known as 'switchtasking', a major productivity inhibitor.
The basic concept of switch-tasking is that our brains can only focus on one task at a time. This is why many people believe that true multitasking is a myth, rather, the brain is rapidly switching between tasks. The issue here is that when we are distracted from a task, our brains take time to restore full focus and thus never achieve optimal performance when constantly switching between tasks.
In short, we need to reduce the switching and distractions around us. A great way to do this is to store everything possible out of sight and in its place. Try using a catch-all (large bin or drawer) and put everything into it throughout the day. Then, schedule 10 minutes once or twice a day to deal with everything that accumulates there. This would be giving it the correct home, completing it if it can be completed in 2 minutes or less (ex. a note to send someone something), or scheduling a time to work on it. In doing this, we allow our minds to focus solely on what's at hand knowing if anything comes up I can write it down, put it away, and deal with it at a scheduled time.
Need more storage for your workspace? Check out our personal, shared, or overhead storage pages to help you make a home for everything out of sight.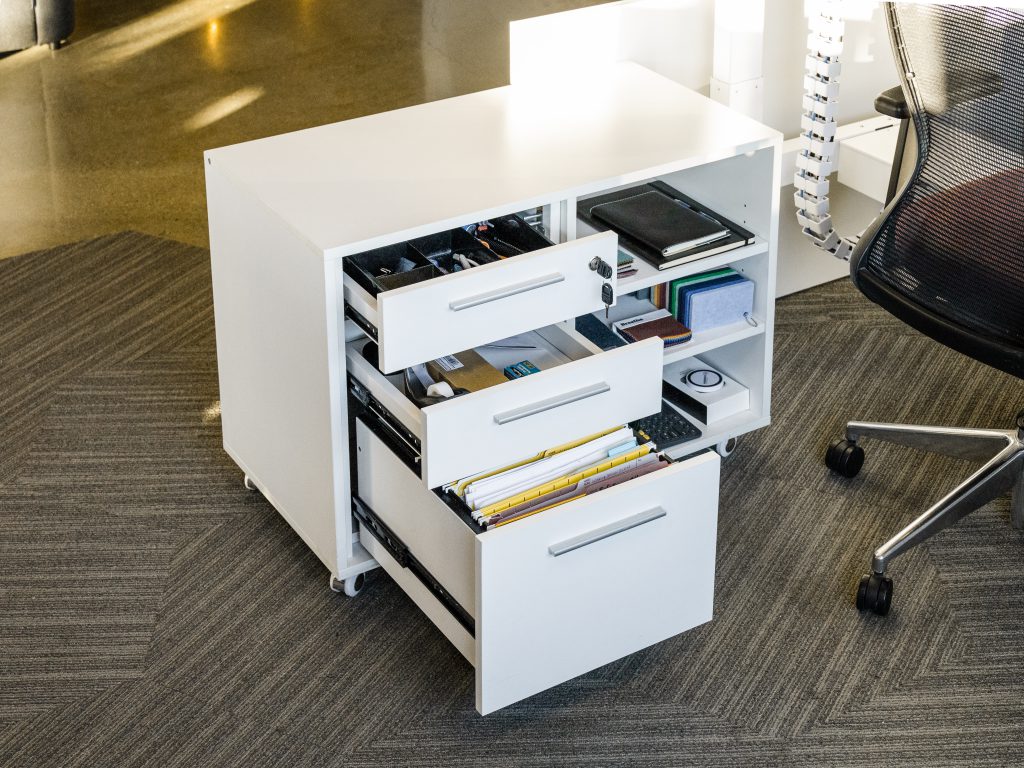 Pin It
Do you have loose papers that you need to keep in front of you throughout the day?
No problem, pin them up with our tackable e-Panel dividers!
These are manufactured by recycling plastic bottle chips, used polyester fabric and
other reused products. Our aim is to protect our future by using recycled material. The material is also water resistant and fire retardant with an ASTM E84 rating. e-Panel also has an NRC 0.8 rating with a cavity.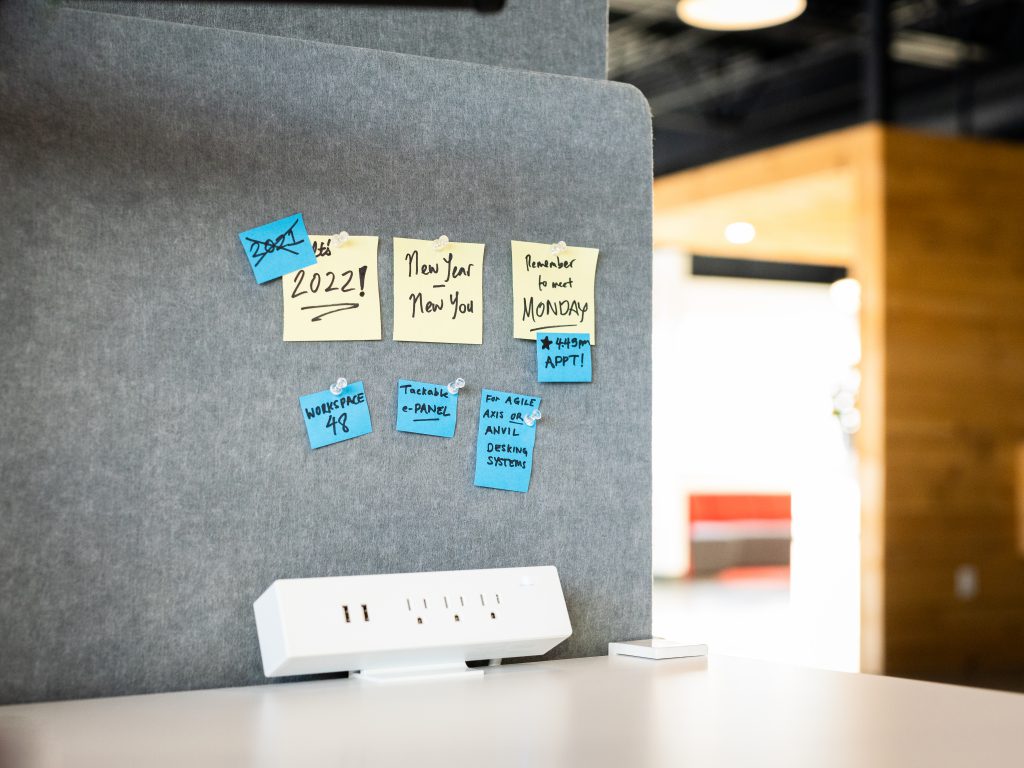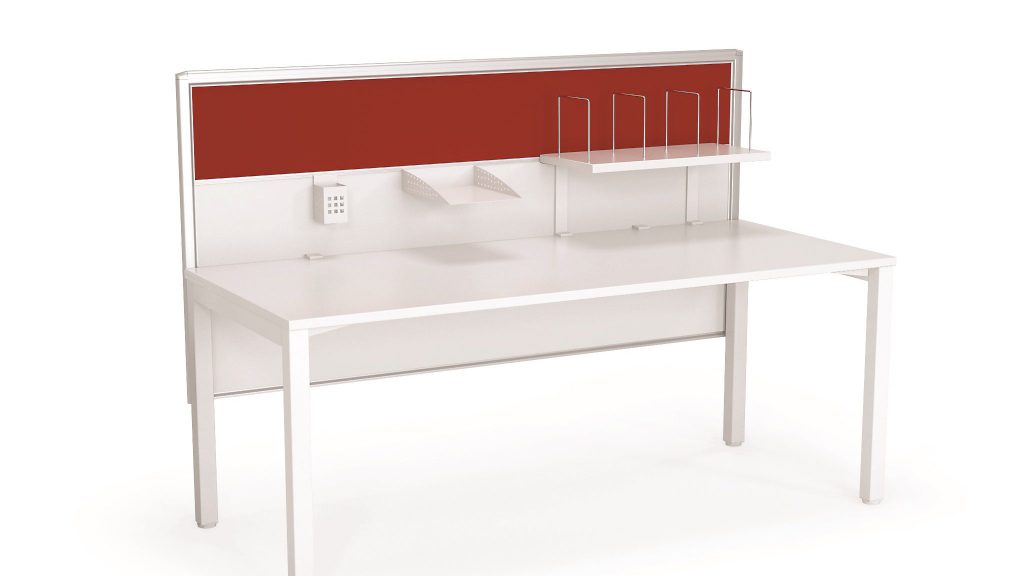 Tidy It
What's worse than a birds nest of cables dangling beneath your worksurface? Not much.
We provide full cable management solutions to help you maintain a pristine workspace and to protect your cables from abrasion. Keep your cables straight, tangle-free, and easy to access. Reduce hazards by keeping cords out of the way.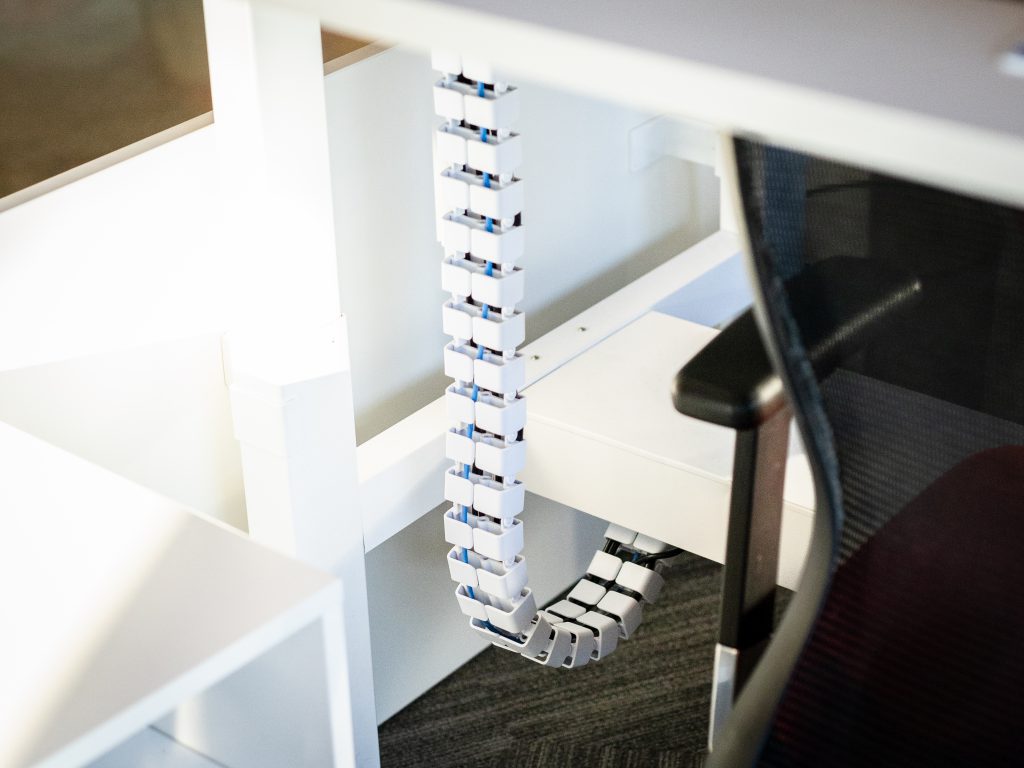 To get more out of your office, follow us on LinkedIn, Instagram, or Facebook!
If you'd like to discuss your needs today, give us a shout at info@workspace48.com!