1
AXIS Workstations
Did you know the Earth's AXIS is tilted at 23.5 degrees from its orbital plane?
Interesting… but there is nothing tilted about the sleek open benching AXIS line from Workspace48.
Available immediately out of our inventory, with Silver or White frames, choice of three screen styles, and in 120 degree, 90 degree corners, and several sizes of straight line configurations.
Truly versatile, in options of single or double sided, powered or non powered, the AXIS system is strong, timeless, and easy to assemble. – A clear choice for those budget driven and short lead time requests we all get every day!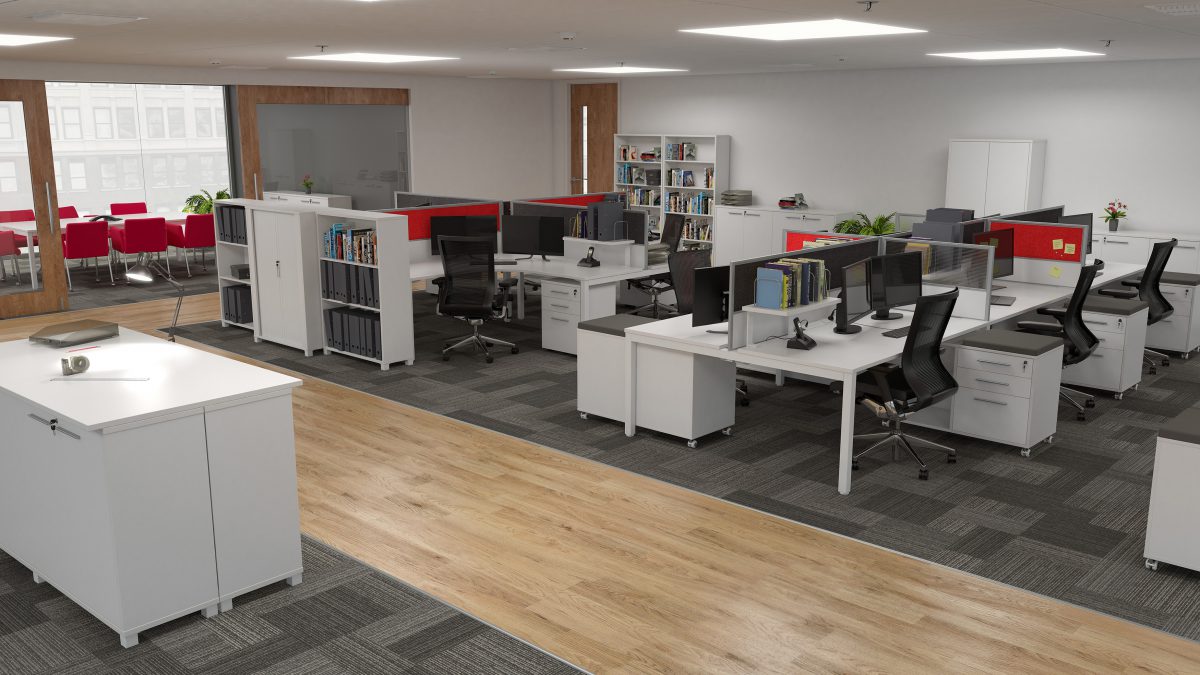 2
Agile Electric Height
Adjustable Workstations
"What goes up must come down." – This is a Quote from Sir Isaac Newton, from his observations on the effect of gravity on items launched into space.
The AGILE electric height adjustable table can move up or down at your command, with the flick of a finger. No longer just a workplace trend, the Sit / Stand is becoming widely recognized as the healthier option. We all know workers come in different shapes and sizes, and the AGILE, available in single or double sided, with four memory digital control, will adapt to multiple users.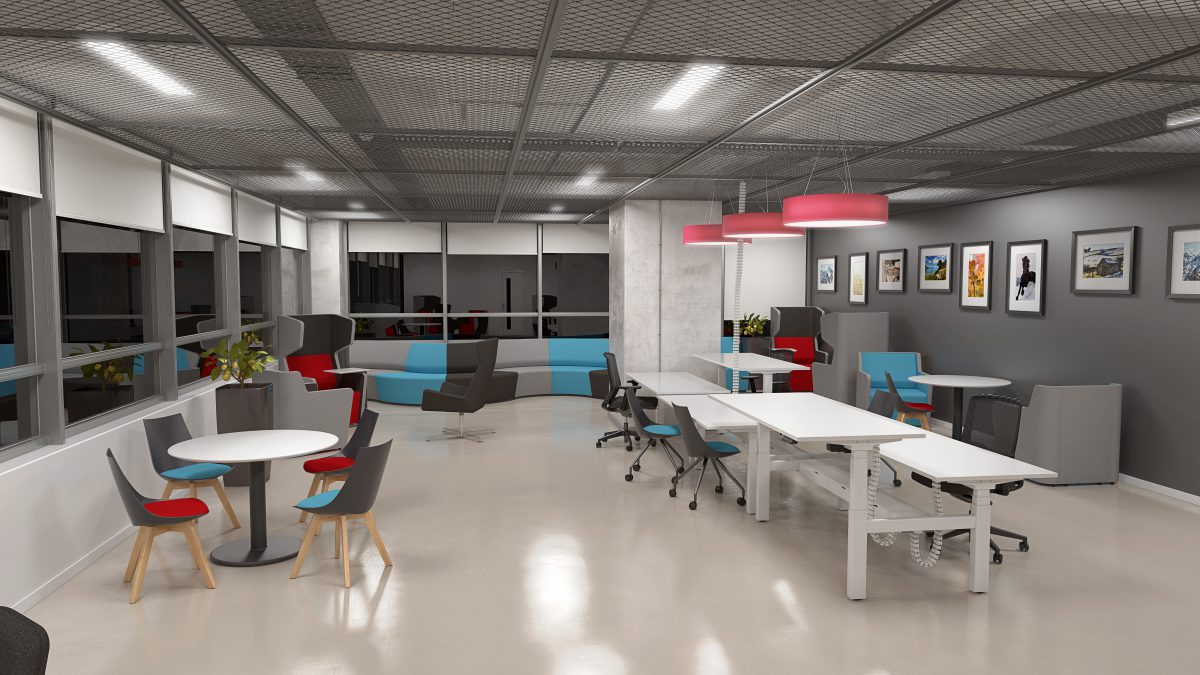 3
UNI Flip Table
The UNI Flip has been described by some of our dealers as the "Best flip table on the market."
Simple and foolproof, ten year warranty, and ready to ship in 6 different sizes, it is the perfect solution for conference, training, meeting and catering rooms. One quick pull on the release bar, and the UNI can nest with others to allow versatile use of the area.
If Aldrin and Armstrong had taken one of these on board, they could have saved some "Space." (Pun intended)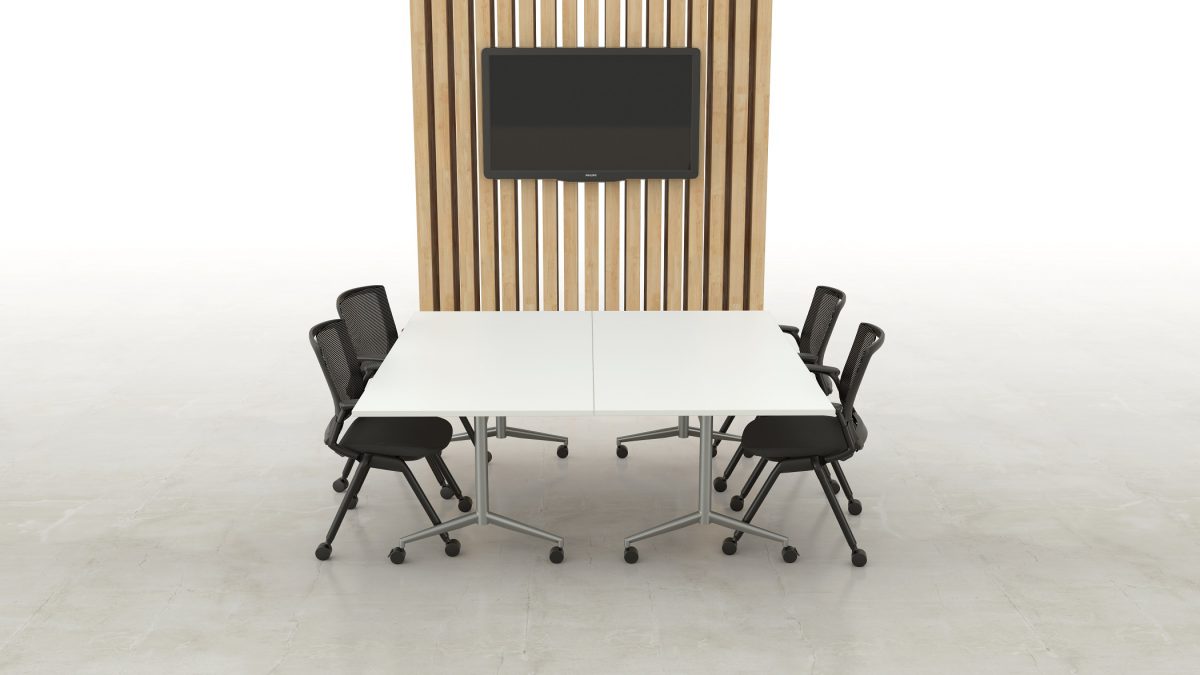 4
Balance Executive Chairs
How do you maintain your Balance in Zero Gravity ?
Not too sure… But here on Terra Firma, all you need to do to maintain your BALANCE chair, is sit in it and enjoy it, as it is pretty much maintenance free. In stock and aggressively priced, this ANSI/BIFMA certified synchro-tilter has a soft mesh back which conforms naturally to your body, and keeps you comfortable all day. Quick ship in black or white with a choice of 6 different fabric seat color choices, it is an easy add on to your workstation projects.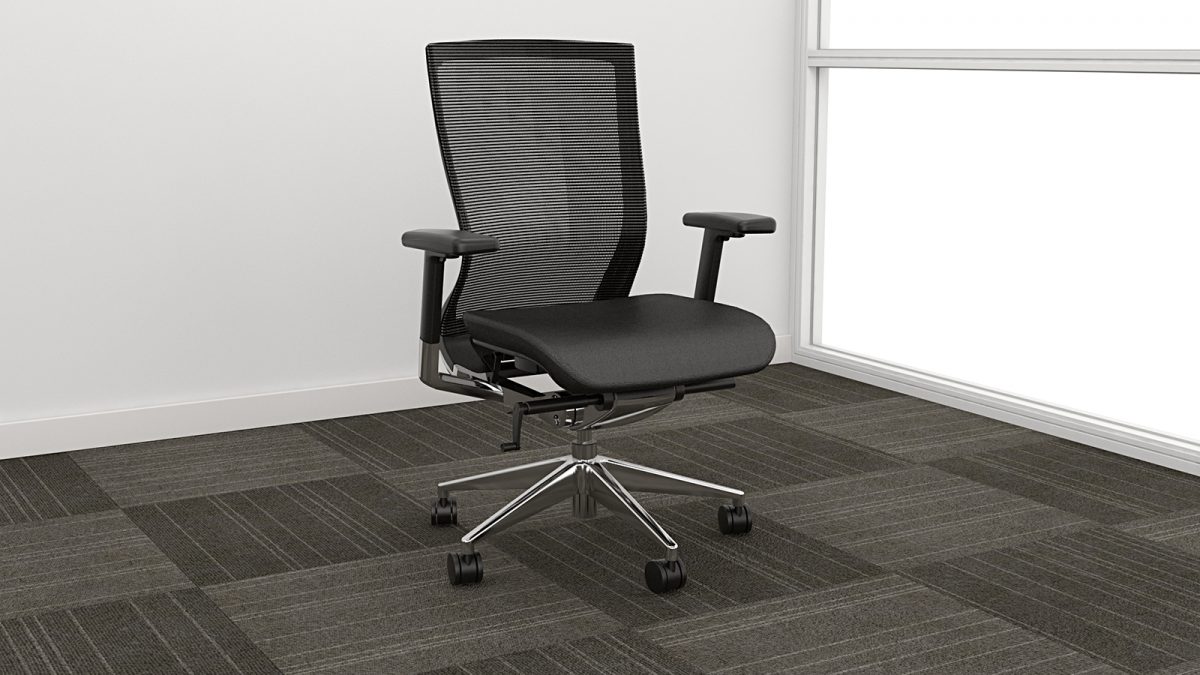 5
Luna Barstool
Extremely practical, comfortable and stocked in 10 great seat colors, the Luna chair is a great way to add some pizazz to your environment. Ultra-cool looking on its wood base, the flexible back allows for subtle movements with your body. Available with a wood base and a black or white shell, you can use these in any space you need!