Many trends of the modern office have been accelerated exponentially by the pandemic and the shift to hybrid environments. More subtle materials, softer edges and even the color palettes have changed.
The Devise e-Panel divider system embraces features of the modern office and brings you an elite system that works seamlessly on all your favorite Workspace48 fixed desks.
Standard Features
2.0" x 2.0" end frames with flush ground weld finish
2.0" x 1.0" rails
3.0" height adjustment in each foot
Stock laminates are shown below. Other finish options are available with extended lead times
Silver powdercoat and Arctic White powdercoat to all steel components.
Axis Straightline with Devise Screens
Specifications
IN STOCK WORKSURFACE SIZES
48″w x 24″d x 28.75″h
48″w x 30″d x 28.75″h
60″w x 24″d x 28.75″h
60″w x 30″d x 28.75″h
72″w x 24″d x 28.75″h
72″w x 30″d x 28.75″h
Resources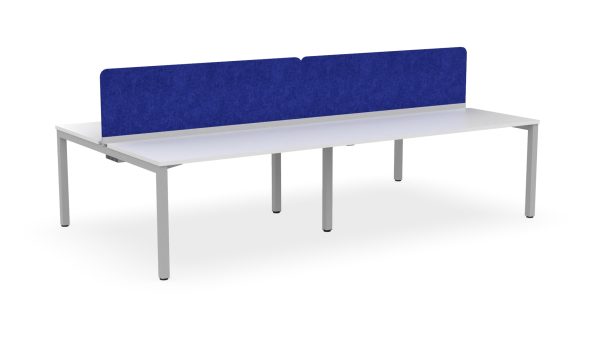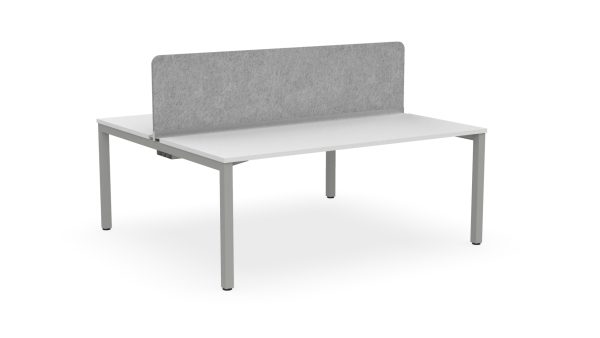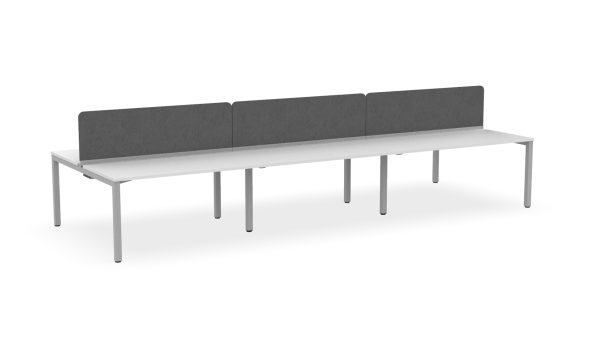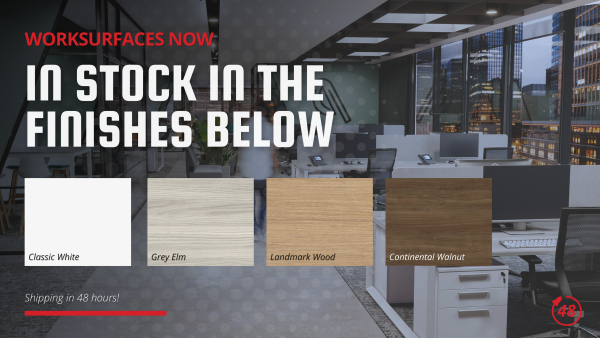 Axis 90° with Devise Screens
Specifications
IN STOCK WORKSURFACE SIZES
72″ x 72″w x 24″d x 28.75″h
72″ x 72″w x 30″d x 28.75″h
Resources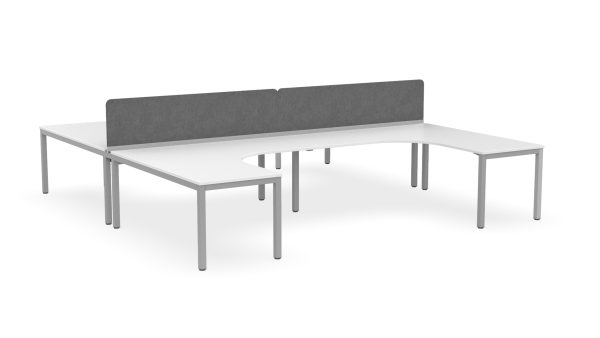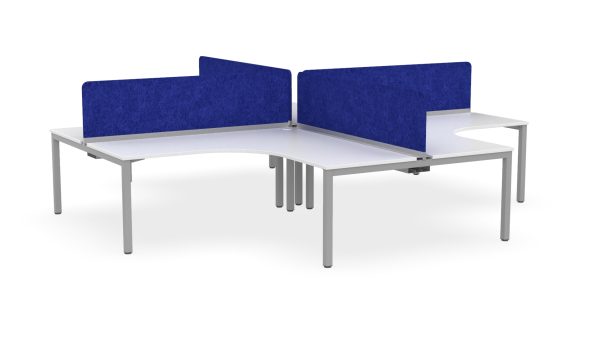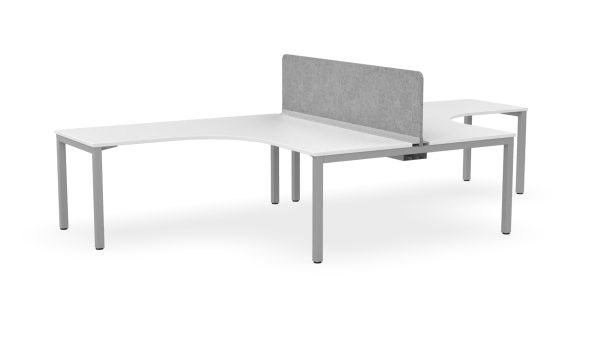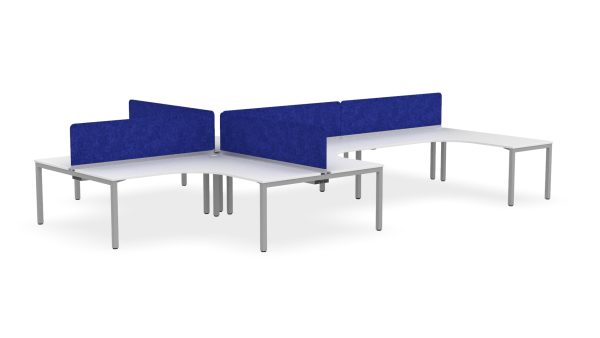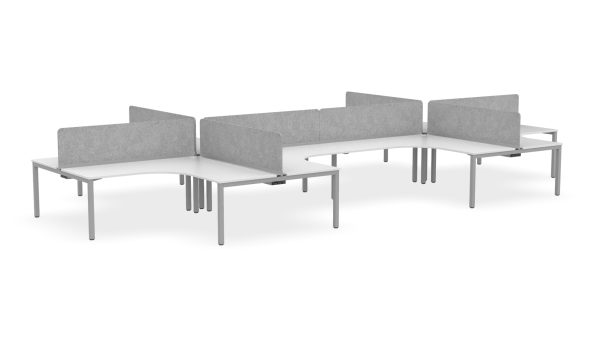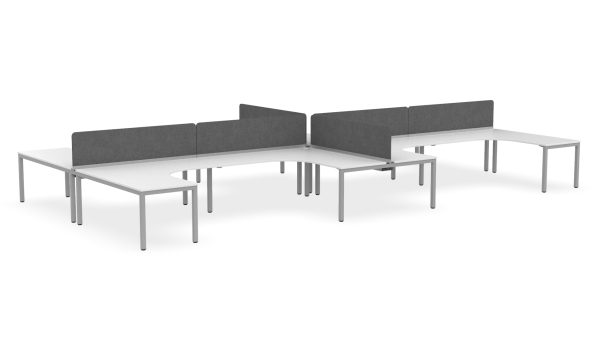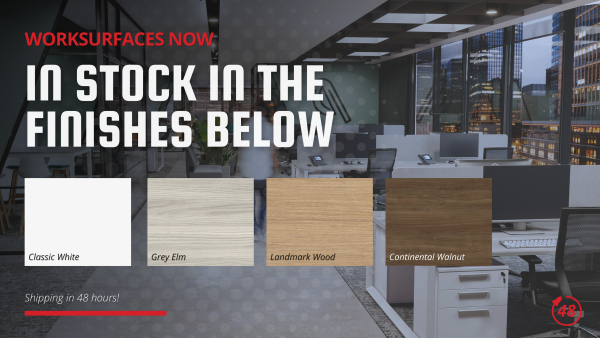 Axis 120° with Devise Screens
Specifications
IN STOCK WORKSURFACE SIZES
Resources